Our success in supporting quality education begins with our employees; therefore, we aim to hire the most talented and most dedicated individuals.  Appropriately, our hiring process is thorough and comprehensive.  As a guide, we have delineated the steps of our application, assessment, and on-boarding processes below.
STEPS IN THE HIRING PROCESS
LAUSD has a wide range of job opportunities including entry–level positions, technical and managerial jobs, and opportunities for those with extensive expertise in their field.  We have over 1000 job classifications in the Classified Service, and have opportunities both at our schools and our central offices.  We invite you to search our open jobs to find a position that interests you.
If you don't find that perfect job immediately, we invite you to check our upcoming job openings, sign up to be notified when recruitment opens for opportunities of interest, and join our talent community by creating a candidate profile in our applicant management tool so that our recruiters can consider you for other jobs.
Please Note: For full functionality with our application management system, we recommend that you use Microsoft Internet Explorer or Mozilla Firefox. With other browsers, such as Safari or Chrome, you may experience limited or no functionality.
Once you find a job of interest, review the job announcement to be sure that you meet the requirements for the position, create or edit your candidate profile, complete any required questionnaires, and submit your application using our application management tool. 
As you complete your application, be sure to enter all information requested of you, keeping in mind that an incomplete application may disqualify you from further consideration.   For many positions, you will be requested to indicate the locations within Los Angeles in which you are willing to work.  It is important that you respond, as you will only be considered for positions located in chosen areas. 
To submit your application, click on the SUBMIT APPLICATION button on the bottom of the Instructions Screen or the Submit Application Tab on the Application Wizard.  Once submitted, the system will display a message letting you know that your application was sent successfully, and you should receive a confirmation email (and all additional correspondence) at the email address listed on your account.
Note that you need to submit an application for each job for which you wish to apply.
Candidates are invited to an employment assessment that will measure job-related competencies and traits.  These assessments help determine your potential for success in the role for which you applied.  As different roles within LAUSD require different skill sets, the tests you will take as part of the assessment, will vary. 
Typically, the employment assessment process will include one or more of the following:
A Scored Questionnaire:  As part of the application packet, candidates may be asked to complete a questionnaire containing inquiries about their job related background and skills.  The questionnaire is automatically scored based on point values that were derived from an analysis of the job.
An Evaluation of Training and Experience (T&E): A T&E is a scored evaluation of candidates' application packets (which may include a completed application, a resume, responses to specific questions, etc.).  Experts who are familiar with the target job make the evaluations.
On-Line Skills Assessment: The On-Line Skills Assessment is often the first test part in the selection process, and is used to assess how prepared candidates are to assume the responsibilities and duties of a particular job.  The assessment typically consists of a number of multiple-choice questions with several possible responses.  The candidates are to choose the correct response to the question.
The skills assessment is designed to assess candidates' knowledge of specific areas that are considered important to a particular type of job (e.g., knowledge of the industry, candidates' general cognitive abilities, or candidates' skills in responding to job-related circumstances).
An Interview: Interviews may consist of technical questions (to assess candidates' knowledge in a technical area); situational questions (to determine how candidates would handle job-related scenarios); behavioral questions (to determine how candidates have responded to job-related situations in the past); role play questions (these questions require candidates to respond as though they were already in the target job); questions requiring candidates to respond with a presentation (to assess candidates' oral communication and presentation skills); and finally, general questions (to elicit information about general traits that are critical to strong job performance).
A Performance Test: In a performance test, a real work situation is replicated to test candidates' abilities and skills in performing critical and frequently performed job duties.
A Reference Check: Reference checks are often used to verify employment, education, and achievement records provided by candidates on their resumes, applications, or in an interview.
Once the assessment process has been completed, a list of candidates who were successful in the assessment process will be compiled.  In most cases, the names of the candidates will be ranked on the list based on the assessment score they achieved.  Generally, the candidates who have achieved the top three scores (ranks), will be considered first (although desired work location and work hours may be considered as well).  As job vacancies arise, candidates further down on the list will become eligible to be considered for employment.
If you have placed on the top three ranks and the hiring department wishes to interview you, you will be contacted to schedule an appointment.  If you are not selected for the initial position, you may be considered for future positions within the same job classification.
If you are selected, you will receive a tentative job offer made either by a representative of our Classified Employment Services Branch, or by the school site with the job vacancy.  The representative making the offer will also work with you to schedule a pre-hire on-boarding screening appointment.  Your offer of employment is contingent upon completion of our pre-employment screening process.
Before you can start your new job, you will need to attend a pre-employment on-boarding appointment during which you will complete new-employee documents and you will be fingerprinted.  A representative from your new work site or from our Employment Services Branch, will contact you to arrange your appointment time. 
Now you are part of the LAUSD team.
FREQUENTLY ASKED QUESTIONS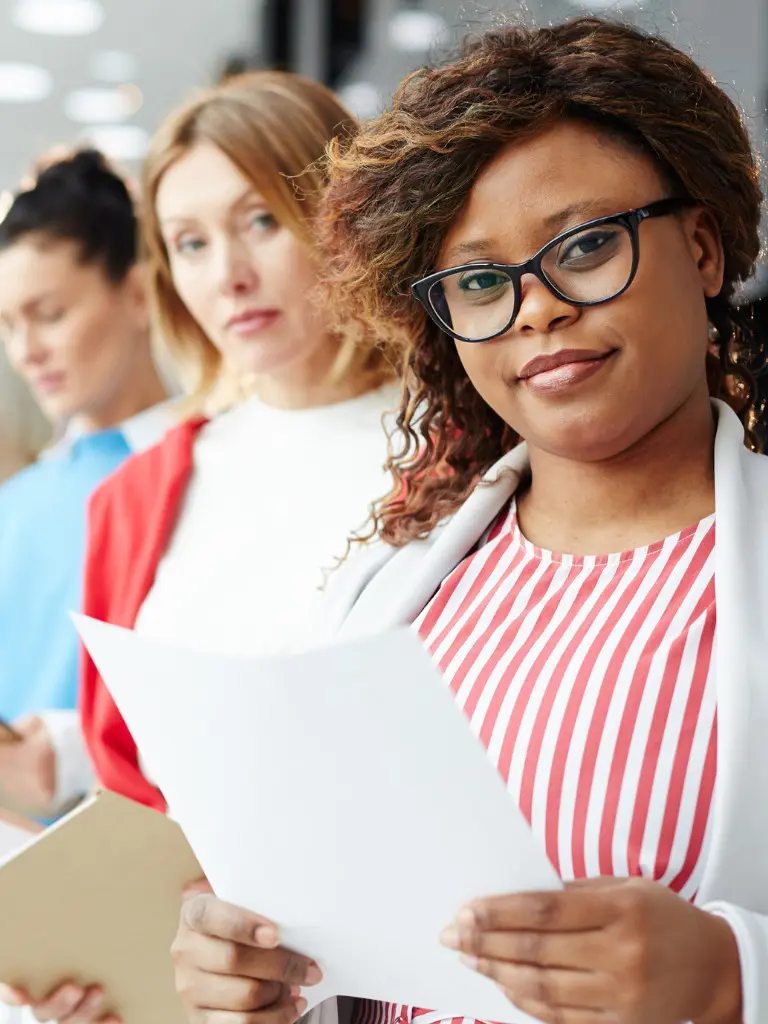 Your Candidate Profile is your on-line resume, which is maintained in the system on an on-going basis.  Your profile is not associated with a specific job opportunity.  An application is created when you specify an interest in (apply for) a specific job opening.  You must apply for a job in order to be considered for employment with LAUSD. 
Yes you may, just be sure to save your data before exiting the system; the system will consider your application to be in "draft" status. Later, when you wish to continue working on your application, you can access your application and pick up where you left off by choosing "EDIT CANDIDATE PROFILE".  Once you complete and submit your application, the status will change to "in process".  
You can apply for more than one job at a time; however, you may apply only once for a job opportunity.  For some hard to fill vacancies, we accept applications on an on-going basis.  In those cases, you may re-apply after a certain time has passed since you first applied and participated in the employment assessment process.  For these job opportunities, the job announcement will indicate the time period you must wait before re-applying.
Once you submit your application, you cannot change the information.  However, if the job is still posted, you can withdraw your application and reapply.  To withdraw your application, use the "EDIT CANDIDATE PROFILE" button and choose the "MY APPLICATIONS" link. You can withdraw your application from here.
If you get the message "this SSN already exists, please re-enter", either you have already registered with us using this SSN in the past or you worked for us in the past so the system recognizes your SSN. To resolve the problem, please call our help desk at 213-241-3455 and a representative will reset your account.
If you get the message, "this email address is already reserved, specify a different one; access the login screen, click on "Password Forgotten" and apply for a new password using your e-mail address. There is no need to enter a user name at this point. If you don't know the email address that you used, call our help desk at 213-241-3455.
FIRST TIME USERS
If you are an LAUSD employee, you will use your single sign-on password. If you are not an employee with LAUSD, you will need to register in the application system and create a new password for yourself.
FORGOTTEN PASSWORD
If you are an LAUSD employee, visit the Password Activation/Reset Page.  If you are not an LAUSD employee, and you have forgotten your password, use the "Password Forgotten" link on the login screen and enter your user name or the e-mail address you submitted when registering. You will be sent a new temporary password. You can change this password the next time you log on if you wish.
The system uses your Social Security Number as a unique ID and it is required for processing your application. Using an incorrect number will cause delays.
Reasonable accommodations in completing an application and testing are available to individuals with disabilities.
Please call 213-241-3455 for more information or contact Sonya Martin at sonya.martin@lausd.net
NEED HELP APPLYING?
Call: 213-241-3455
Email: helpmeapply@lausd.net